Second Chance Financing - Bad Credit Vehicle Loans - RC Hill Mitsubishi of Ocala FL

Our finance department is committed to helping our customers with their credit approval needs. Special financing vehicle loans is our specialty!  Get approved in 1 hour, and in some cases in minutes for vehicle loans. All applications are accepted, our dealership has access to millions of dollars of credit from a variety of lending sources; and as a result, we are able to provide you with more options for your new or used vehicle. Good Credit, Bad Credit, No Credit... First time buyers, business owners, students, bankruptcy, repossession, We are here to help!  We will give you the best rate for an auto loan, better than any bank or credit union or direct finance companies or lending institution.
Your credit history does not matter to us!  ALL APPLICATIONS ARE ACCEPTED!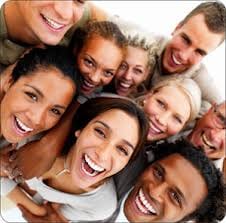 Auto financing: cars, trucks, SUV's, vans
 - CAR LOANS - TRUCK LOANS - SUV LOANS - VAN LOANS - AUTO LOANS
Need an everyday car, SUV or truck for work or a work truck or van, or even a commercial vehicle.  We have the inventory and lenders ready to make it happen. Whether you have good credit, bad credit or no credit; We can help every situation.  With the right Inventory and the right lenders anything can happen. As long as you have a job, we have a vehicle for you.
From: establishing credit - no credit rebuilding credit - bankruptcy, foreclosure, slow pay, repossession
or good credit - bullet proof
We have the right relationships with nationally recognized lenders that can help you get the car of your dreams.  Arrange a lease or vehicle financing, Find internet specials, incentives and offers.  We will get the best rates for you.
We are rebuilding and establishing credit starting with the following service areas: Central Florida, Ocala, Gainesville, The Villages, Leesburg, Dunellon.

Have bad credit? Don't worry, we can help you find a loan that's right for you!  It's free and there is absolutely no obligation. Every application is accepted. Do not worry about approval, your credit will not disqualify you!

-- Complete the FINANCE APPLICATION Below --